A NEW WAY OF CUSTOMER EXPERIENCE AND BUSINESS INTERACTIONS

Google My Business

Google Search Engine

Google Ads

Website

Live Chat
Arkycia Business Profile NFT

Mammoth – Metaverse Search
Engine

Arkycia Smart Ads

Virtual Office

Live Interaction
Arkycia Business Profile NFT
Mammoth – Metaverse Search Engine
WHAT IS METAVERSE BUSINESS PROFILE?
When we started Arkycia Metaverse development, we planned to provide a whole Metaverse solution for business. People have to start their metaverse business and they can be easily findable by their customers. We planned to build a metaverse search engine, a business listing engine and an advertisement engine. These 3 features plays a huge role for developing any kind of business in Metaverse.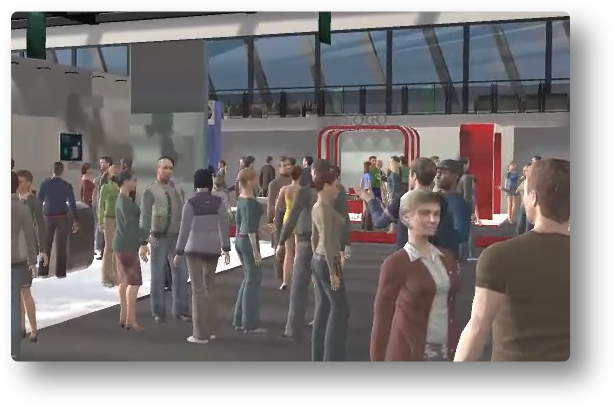 METAVERSE BUSINESS PROFILE NFT
It's a next revolution like internet & websites, Now all business will have a website & Google business profile. Similarly in Arkycia Metaverse, people can create their business profile in metaverse format, they can create a virtual office, where they can showcase their products, they can speak with a customer in realtime in virtual office.
Users need to buy their business profile as NFT, we will provide a facility to add their business details, either they can build an office in their purchased land or they can rent an virtual office space. Once you created the business profile NFT, all the data will be recorded in the Blockchain.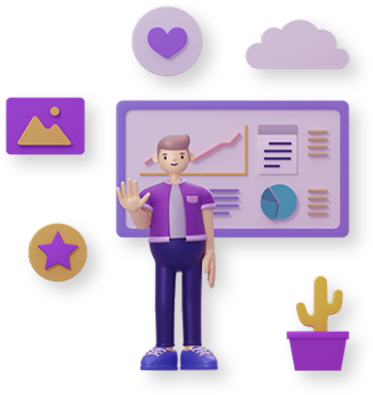 MAMMOTH – METAVERSE SEARCH ENGINE
One of the major breakthrough features of Arkycia Metaverse is Mammoth, a Metaverse Search Engine. Whenever people search for a service, the numerous business of those who are listed in the Metaverse business profile will get displayed in search results. People can directly come to your virtual office and meet your team. Metaverse Search Engine is a core pillar of Arkycia Metaverse. In Mammoth, users can search for any business, events, tourist places, people, etc.,
METAVERSE SMART ADS NFT
The vision of Arkycia Metaverse is to create a decentralized Virtual World in all aspects. Likewise, we are creating a decentralized advertisement platform. There will be space for ads in main locations, streets, parks, etc. as billboards of different sizes. Users can buy these ad spaces as NFT and your ads billboard location, coordinates, and size of the ads will get stored in the blockchain. In this way, users of Arkycia Metaverse will get more revenue and the entire ad platform will be decentralized.
The advertisers can search for a specific location, they will get a list of ad spots with location and view (landscape) details. They can bid on the ad space for a particular duration, all the previous ad prices can be viewed by the advertiser. So, there will be complete transparency and all the ad space rental charges will be stored in blockchain. In the advertisement industry, the cost of the ad spot is not transparent, Arkycia Metaverse Smart Ads will change it. The advertiser will be able to see all the previous ad cost of the ad spot with full footfall details.
Arkycia Metaverse invites all the global advertisement agencies to join us. Don't delay or you will regret missing this golden chance.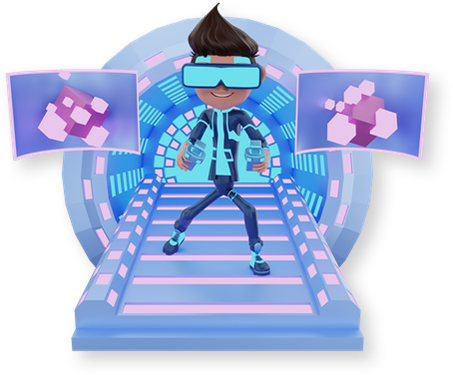 HOW TO BUY A METAVERSE BUSINESS PROFILE NFT
1. Register
2. Select a land parcel
3. Buy/Rent a land or Rent a virtual office
4. Use that location for Business Profile NFT
5. Create your Business Profile – Metaverse is the future & Arkycia Metaverse is creating a real & unique metaverse where we can do any business like in the real world. Buy your Business Profile NFT and enter into the revolutionary metaverse.
6. Attract your customers in a whole new way – Arkycia Metaverse provides an immersive experience for your customers and it will give a new way of interaction with your customers. It will give new oppurtunities for your business.
7. Show case your business in Metaverse – Showcase your products and services in a new way. You can design & upload your own assets or we can help you to implement that with our partners.
8. Live Metaverse Interactions – You can have a live avatar of your marketing team in your virtual office, they can have alive discussion with customer, this will help to develop more interaction and to get potential business opportunities.
9. Mammoth – Metaverse Search Engine