Why our Metaverse Arkycia is unique and special?
Our Metaverse, Arkycia Metaverse is unique in all aspects. arkycia metaverse is created to build a real solution and value for the people's time and money. We took 3 years, to create the concept of arkycia metaverse to provide real experience for the users. We wanted users to have a feel, the real life like emotions and values. And we are happy to announce, we succeeded in the mission. This makes our Arkycia Metaverse stand alone and unique.
We all have many dreams, In Arkycia we call it parallel life. Let us go with an example. We are always in search of a dream home in this physical world even if we have one. We may find it difficult to have our dream home due to many factors. Another example we can talk about a car. We may be driving an automobile but still dream about a Lambo or Ferrari. Arkycia is created to fulfill all such dreams. In Arkycia the user can buy their dream car virtually.
That is not all! In Arkycia Metaverse, users can buy a land based on the physical world locations. They can build their dream home, start their business, start a boutique, book store… anything possible in Arkycia metaverse. The users can hang out with friends, located across the globe. We have created the system with enhanced real-life simulations. We have created Arkycia so beautifully, Arkycia will become an irreplaceable part of your life.
The coolest aspect of Arkycia! You can earn!
Yes! You can earn in Arkycia Metaverse. How is it possible?
As we have mentioned before, Arkycia Metaverse is unique. One unique aspect of our metaverse is that it allows the user to earn money. Arkycia is launching 30,000 political NFT, which you can buy. The NFTs permit you to even rule the corresponding Country, State, City or County. Political Positions NFTs will generate a passive income. It is really cool!
The user can buy a land with ARKY Token, create your business profile, Start any kind of business. You can do the same business you are doing in this physical world, or you can really go creative, find another business or any number of businesses you want. Not interested in business? Well! No problem at all! We have a solution for you! You can search for a Metaverse Job, join a company, and start earning.
Interested in arts, music? Create your NFT and start selling.
We have many opportunities for Application Developers / Game developers. You can think Arkycia Metaverse as Android for Metaverse. Build any kind of Metaverse Applications or Games and launch in Arkycia Metaverse and start earning. The possibilities of earning in Arkycia Metaverse in limitless.
Arkycia Token is a utility token in Arkycia Metaverse. The business users need to have the tokens to run their business in Arkycia. All the business transactions inside Arkycia Metaverse will be done using ARKYCIA token. This is like currency in the real world. In other terms we can say Arkycia tokens value increases over a period and fetch you a real value.
Best Metaverse Crypto with 1000X potential. Key features of Arkycia Metaverse will make ARKY Token to the moon.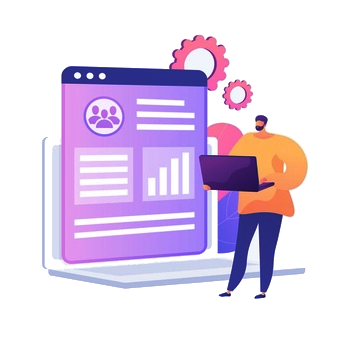 Arkycia Metaverse Business Profile – Metaverse business profile, is similar to Google My business. Companies can create a metaverse business profile and get listed in metaverse search results. They can create a metaverse business profile with readymade tools provided by Arkycia. For this the user need to hold ARKY tokens.
Arkycia Metaverse Search – We have a search engine similar to Google Search Engine – Arkycia Metaverse Search will provide users a new kind of immersive search experience. They can get all services and solutions in Metaverse search.
Arkycia Virtual Commerce – Users can create a Virtual shop with readymade shops we offer, or they can create their own shops or get services from our partners to build one. All the ecommerce purchases will be carried out using the ARKY tokens.
Arkycia Developers / Partner Program – We have an offer for Developers and Partner companies. They can create any kind of applications and launch it in Arkycia Metaverse. They will be paid as per the use of their app by the users in ARKY token.
The above listed features make ARKY token a real utility token, what is more? It is like a global utility token in Arkycia Metaverse for all transactions. This makes the value of ARKY token to grow faster.
The Best crypto metaverse coin to watch in 2022.
Arkycia Metaverse token (Coin) ARKY is a Utility Coin, one of the best crypto metaverse coin that you should watch in 2022. We are planning to launch the token in March 2022.
Which is the Best Crypto Metaverse Project of the future?
The answer to the above is question is undoubtedly Arkycia Metaverse Project. We have our reason to claim this. The unique features of our project – Arkycia Metaverse are….
Buy Land or Property
Create an avatar
Construct any kind of buildings and start your business
Create a virtual business profile
Build your business
Create any kind of games
Create any kind of games
Integrate with real world oracle
Find friends and or create network of friends.
Find business and build business network
Search everything in a new way
Grow a pet
Live forever
Find your partner
Find Job & Earn
Build your dream home and invite your friends
Search a business and engage
Create & Sell NFT
Rule the world
Create a business empire in metaverse
Metaverse Stock Exchange
Metaverse Banks
10 billion Startup Funds
Conduct your own Metalympics.
Arkycia Metaverse is one of the best and complete Metaverse Projects. Users can buy or sell land, properties, explore, find friends, find jobs, start a business, start a bank; build games ……above all the users can have fun too! We are committed in creating Arkycia Metaverse beyond anyone's imagination. We are not building the Metaverse software alone, we are building Metaverse hardware, Metaverse Smart Phone, Metaverse Cube, Metaverse Gloves & Metaverse Suit and so on……